I was sitting and thinking, "What is the one thing I take for granted…everyday?".
Although my mind took me on a life journey in a single bound – scanning relationships, food, experiences, career and so on, it quickly settled upon something more everyday. What about the bus…perhaps the mirror…surely a cup…my black socks…mobile phone…electricity…my breathing? Nope. None of those. The mind continued to search & my eyes scanned the room. Then, finally I found that object, the one item in the house I had totally dismissed even after frequent everyday use!
That's the one. The humble tooth brush.
Have you ever spared a thought for this slender equipment sitting in the corner of your bathroom sink? We rarely care for it's presence because it's always there and will always be there as long as you want it. After all, you have a use and throw relationship with it, don't you?
We could live a life without electricity, without public transport and even without shopping malls & airports. But can you imagine a single day, without brushing your teeth!
The foul smell, the contaminated/diseased gums, lodged food particles, eroded teeth, discoloured teeth – what would people say? How would you look? How will others behave with you? Well, most wouldn't come near you. Imagine the loss of self esteem. Your morale would be at an all time low, perhaps.
That is why human civilization did pay close attention to the use & development of the toothbrush. We owe so much to the toothbrush.
Check out this article on the origin of the toothbrush from the Museum of Everyday Life. Very interesting read! The article gives a quick snapshot of the evolution of the toothbrush from the times of the ancient Babylonians & the Ming Dynasty era, followed by it's interesting invention in a jail and touching upon on the innovations afterwards.
I have drawn out a summary for you below:
Everything has a story doesn't it? Who would have thought that the humble toothbrush would have had so much thought, drama and innovation behind it. The story of its evolution should be taught in every history class, I say!
In my own life, I have used the twig, the finger, the nylon bristle and now the electric toothbrush variety.
Finger + Toothpowder
Charcoal
When I was growing up, I brushed my morning teeth with coarse ground charcoal. Not sure who prepared it or if the family bought it but the black substance was always there in a tin. Every morning, we would scoop up a bit into your left palm and then with the index finger and the thumb, you would pick a bit of the powder and move it to your mouth. Then, using only the right index finger, you would smeared and moved it all over our teeth. You then brush away like you would with a regular toothbrush. Moving our soft finger over the soft gums and teeth, was a nice gentle feeling. It was such fun to stand together with your siblings & cousins and laugh our heart out seeing the funny set of black teeth & lips. You can also use regular toothbrush to brush with charcoal.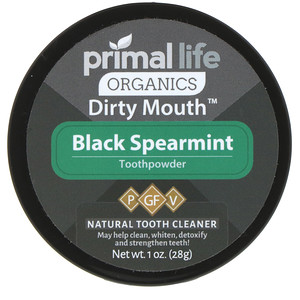 For the sake of experience, I urge you to give charcoal powder a try. It will be fun! Order one, unpack it, get some on your fingers, take a photo, smear it over your teeth, take a photo again and then share on social media! Finish your brushing, by the way 🙂
If interested, here is a link for a Charcoal toothpowder variety from iHerb:
https://au.iherb.com/pr/Primal-Life-Organics-Dirty-Mouth-Toothpowder-Black-Spearmint-1-oz-28-g/87078
For my Australian readers, here are 2 brands you can get from Amazon:
As I moved upwards from my childhood, I was introduced into another powder variety – the ayurvedic toothpowder.
Ayurvedic
Ayurvedic toothpowder comes from the ancient medicine and health system of India. It's made with a long list of organic items such as leaves, roots, branches, seeds etc. They taste awesome and usually come in pink colour. But I think I have seen white ones too. Like charcoal, you can use either use your fingers or your regular toothbrush. Again, for the sake of experiencing something new, I highly recommend you buy and try one out. It's cheap, tastes great in mouth and perhaps a memory you can cherish! 🙂 Below is a collection from Amazon. SO CHEAP!
In the above product grid, TheraNeem and Vicco can be classified as ayurvedic. Personally, I grew up on Vicco and is still one of the crowd favourites in India. But I am going to get "The Dirt" seen above and see how that taste/feels like 🙂
I spoke a bit about the toothpowder but what about using fingers? Like I said in the beginning, it's a nice gentle and soft feeling when you use your fingers over your gums. I still use finger brushing everyday especially when I have had something quick to eat like a fruit or a nut at work, and I really don't want to or have the time to brush and floss. I looked up Quora.com for discussions around this topic and here are some links you can spend time on:
The Twig
I wasn't a regular on this one but the twig that I did try out for brushing was the Neem twig. It's still used in many villages across Asia. It's has a strong taste as you bite into it. Basically, how you brush with a twig is you bite & chew away at one end to prepare some soft ends. Then you move those soft ends over your tooth in the regular brushing way. I have also seen people chew at it for length with their molar teeth. It does take a long time and I have seen village men in the neighbourhood catchup on world affairs during their morning twig brushing. Don't swallow the pieces of wood that may break away while brushing but spit it out.
In some of the Middle Eastern countries, you can see the local store keepers sit outside and chew on another twig variety called the Miswak (seen in the pic above). Like the Neem twig, the Miswak also has medicinal qualities – great for the gums and organically gets rid of harmful mouth bacterias. Try something new and give Miswak a try! You don't have to venture to the countryside to get those twigs. Yup, you guessed right! It's available on Amazon!!! You can order a 3-pack Miswak sticks + holder, delivered to your home or office. I recommend you ship it your office and open the pack in front of your colleagues! Give them the history of the toothbrush spiel and be famous on the floor!
Here is the Amazon link for the Miswaks!
For my Australian readers, Amazon Australia link here 🙂
Standard Toothbrush
Yes, you have seen this one. You have used it. You know all about it. The nylon bristle brush on a plastic handle. Everyone has them and will continue to use it in years to come. The 2 things I like about this variety is the numerous colours they come in and they are cheap.
iHerb is selling a bamboo handle variety with charcoal bristles at the moment! Save the planet with organic brushing. As it says on the product description " Plastic is Whack, Bamboo is Better! "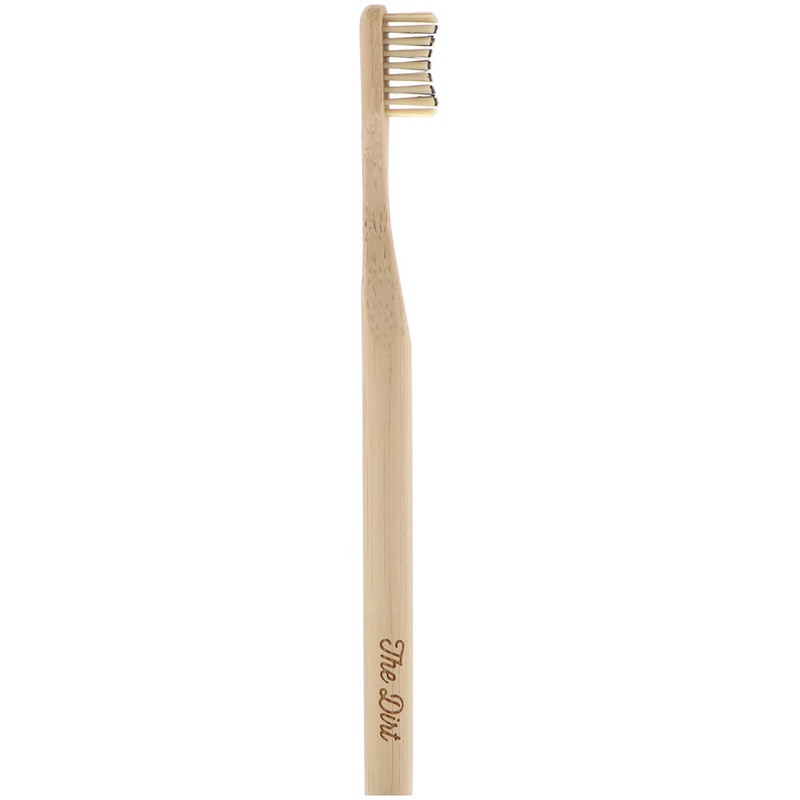 Here is the iHerb link for the above Bamboo toothbrush.
I am getting one right now. You never know until you try it, huh?
Electric Toothbrush
Over the last 5 years or so, I have been using the electric toothbrush on the recommendation from a dentist. I find it much more effective that the standard nylon toothbrushes. This electric one clears all the little particles of food you can't see around your tooth and also gets them out from hard to reach places. I have 2 of these – one at home and one at work. Regular brushing is important! Currently I am using the below brand and I find it quiet effective. You can click on the below image to get it on Amazon or you can also get it from your regular departmental store.
Australian readers can use this link to the Amazon AU site.
That's it!
What an amazing writing this has been for me! Never thought I would spend time writing on toothbrushes! But there you go. You never know where the mind can take you if you let it wander. At the end of the day, I hope I have inspired you to start looking at your tooth brush (or twigs or powders) with a lot more curiosity and interest besides the oral hygiene benefits. Once you know the many reasons for the existence of something, you enjoy it a lot more! Let me know how you go in using some of the above mentioned products.
Happy Brushing!!